Description
Smart & Simple
The ePM 12M Vet provides doctors and nurses with smart applications and richer intraoperative information, making monitoring more convenient, and supporting surgery more efficiently.
Smart lead-switch & Visible alarm
Automatically switches to an available lead if the mainECG lead detaches, ensuring continuous monitoring
One click confirms which lead is detached, increasing troubleshooting efficiency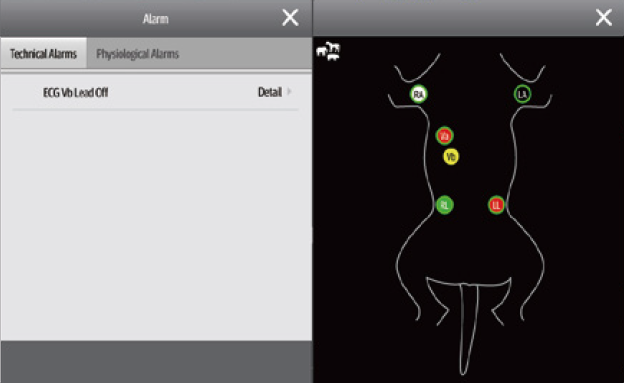 Target reference range display
Target range dashboard for key parameters helps focus on key parameters during surgery
Customizable target ranges and customizable key parameter selection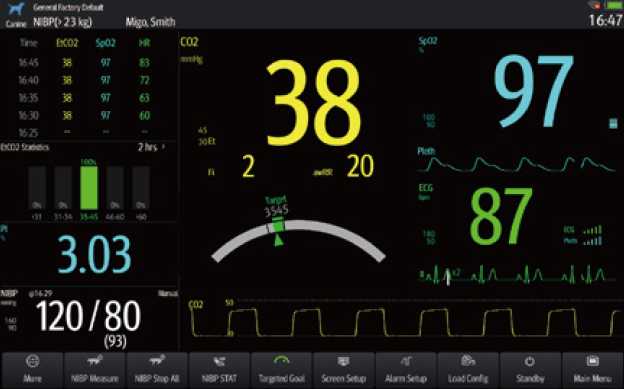 Customized configuration
Memory for up to 25 customized configurations. Identifiable configurations with different alarm limit settings for different species or patients
Supports one-click USB drive loading, avoiding repeated manual changes of configuration
Reliable Quality
The ePM 12M Vet comes equipped with a high-quality shell and accessories. They are safe, durable, and built to last.
High-quality shell materials
The ePM Vet line has been proven to withstand 49 types of cleaners and disinfectants, with no surface degradation or compromise.
No-fan design
Keeps fur out of equipment
Reduces cross-contamination, protecting the health of patients and staf
No internal dust, extending the life of the monitor
Professional animal-accessories
Better fit the animal skin, more stable contact
Match for multiple animal size, reduce harm to animals
Thousands of times bending test, guaranteed to be reliable and durable for the accessories
*For ePM series veterinary monitor North American version: Mindray supports Masimo SpO2 technology. Please contact Masimo directly to purchase accessories. For more information please visit "https://www.masimo.com/"