Description
Simple
SV300 Pro is dedicated to simplifying the use of ventilator. With the design in line with clinical needs, SV300 Pro is able to improve the efficiency of clinical operations and maintenances.
Comprehensive
With comprehensive ventilation modes and decision-supporting tools like SBT, the SV300 Pro manages to fit for the most stringent ICU environment.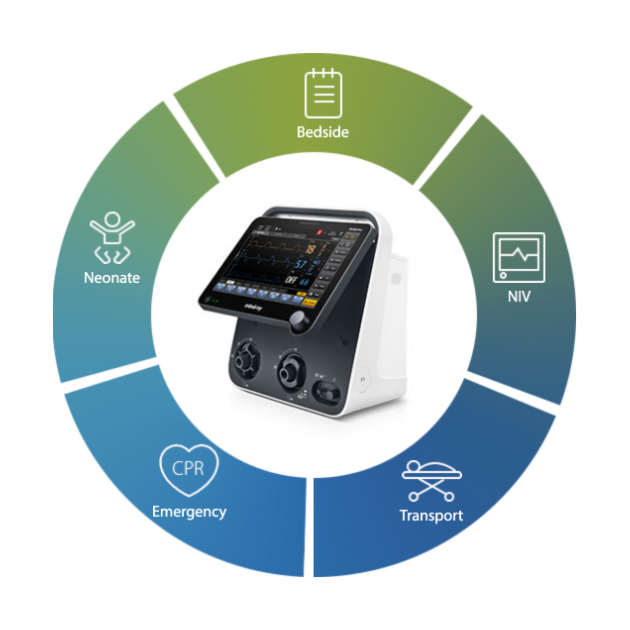 Adaptive
With a weight no more than 10kg, equipped with powerful turbine and integrated CO₂/SpO₂ monitoring, the SV300 Pro is appropriate for all levels of patient acuity and in all care settings, from the patient's bedside to another point of care with its intra-hospital transport friendly designs.