Description
A Versatile Partner for Surgeons
With the higher requirements of the healthcare, and continuing focus on the efficient clinical workflow, the advanced medical technology is always demanded from the patients and hospital. Mindray is dedicated to an innovative solution with a new generation of LED surgical light-HyLED 8 Series for the operating room environment of the future.
Premium illumination performance
Unique electrical light field adjustment
Variable color temperature
Ergonomic and compact design
Innovative HD/FHD camera system
• Suitable for various surgeries with light intensity up to 160,000 lux.
• Superior color rendering and high contrast with a color rendering index up to Ra 96.
• With separate circuit, each LED unit can be replaced individually to reduce maintenance cost.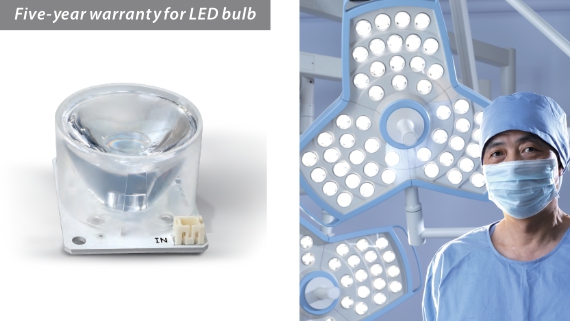 Multifunctional touch panel (optional):
• Switch on/off surgical light
• Adjust illumination intensity (up to 20 levels)
• Adjust light field diameter
• Adjust color temperature (3,000-5,000K, 5 ranks)
• Select ambient mode for endoscopy
• Control Camera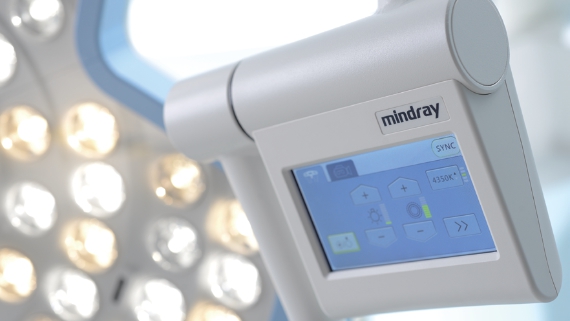 Unique Electrical Light Field Adjustment
Mindray adopts advanced optical lens technology that uniformly distributes the emitted light. Each lens unit in the light head generates its own homogenous light beam and light patch. This results in excellent illumination with a maximum light intensity of 160,000 lux, providing a light with uniform illumination across the entire surgical light field.
HyLED 8 Series uses the unique electrical control pattern to adjust the light field diameter: increase or decrease the quantity of the lighted bulbs. The light field diameter can be adjusted from 180 to 280mm for various size operating fields. This large diameter combined with the double light head ensures the HyLED 8 Series provides you with choice and helps assist multiple surgical needs.