Description
VetiX P8
VetiX, the brand new professional veterinary Digital Radiography solution of Mindray Animal Medical, offers quality and safe diagnosis images for animals. VetiX P8 with the advanced X-Ray technology , provides powerful and stable output for user conveniences. Moreover, packaged with the simple workflow, dedicated smart design and complete software applications make it the ideal DR system for your animal practice.
Quality ensures Safety
All-in-one Generator:

 

long service life X-Ray tube with auto focus spots, 8" touch screen with all operation in your fingers
High performance Digital Detector:

 

large size with new Cesium Iodide materials, IPX4 waterproof, higher stability and resolution ratio
Ultra-low radiation leakage:

 

connection parts with double lead-sealing technology, less X-ray leakage ensures the operation safety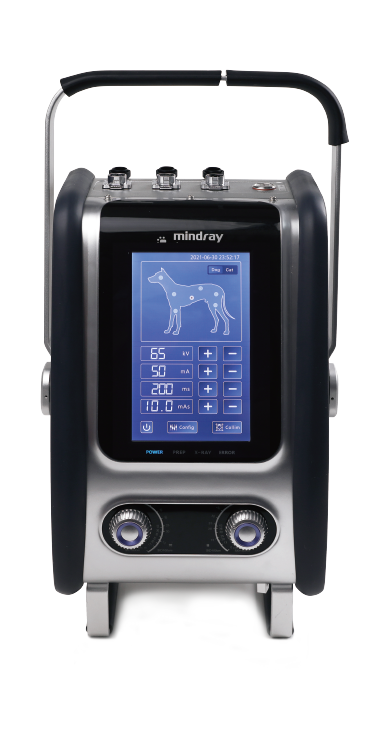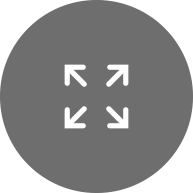 Larger Display
8" LED touch screen
Full finger gesture control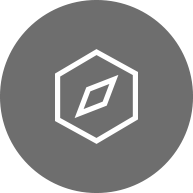 Stronger Function
8 kw output
Cover all companion animals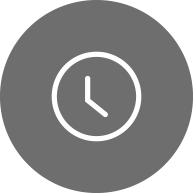 Longer Lifetime
80,000 exposures tube
Longer lifetime, less pollution
Professional Vet Workstation
New designed veterinary workflow with intuitive operations, which enables the X-Raying of any kind of animal in just THREE steps.
Intuitive dog & cat anatomic graphic user interface makes it easy to choose the exam mode by one touch.
Auto matching the exposure parameters and auto optimizing the image quality.
Dedicated tools: VET measure formulas, comments, reports templates.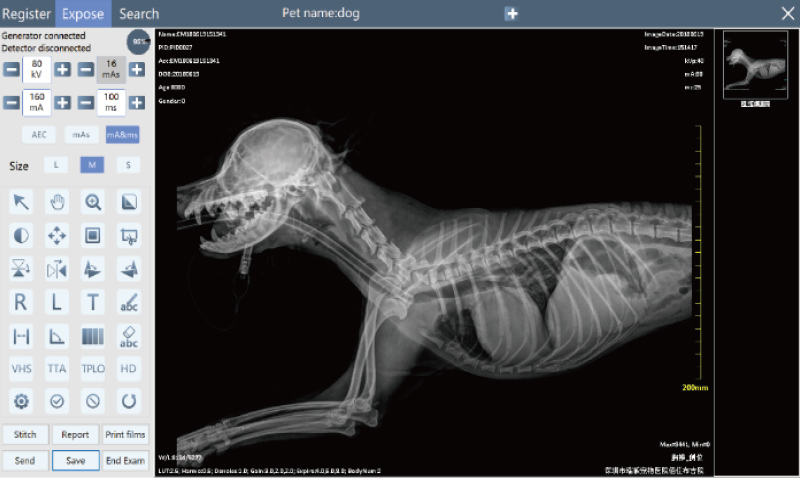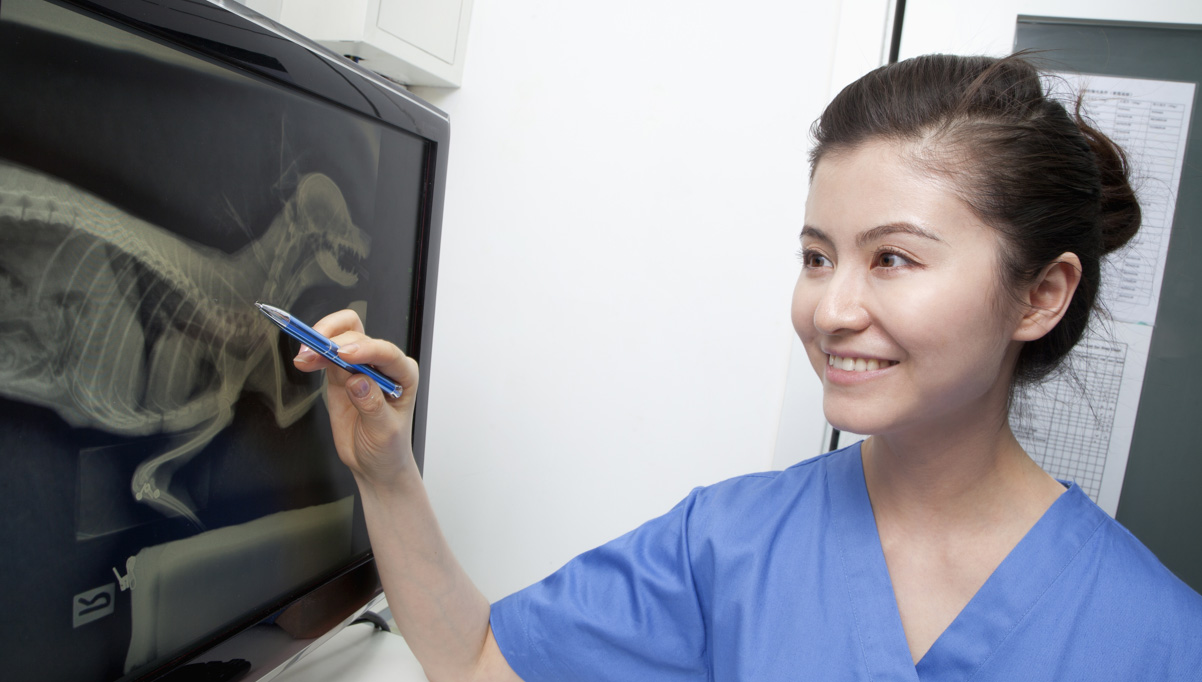 Ergonomics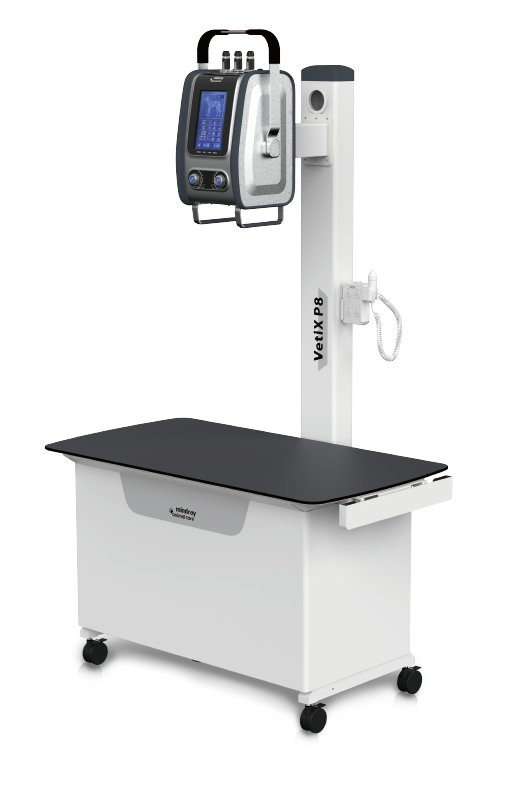 Robust & versatile design
Integrated mechanical structure for easy cleaning
Smart components with ultra-easy installment
Versatile usage covering all companion animals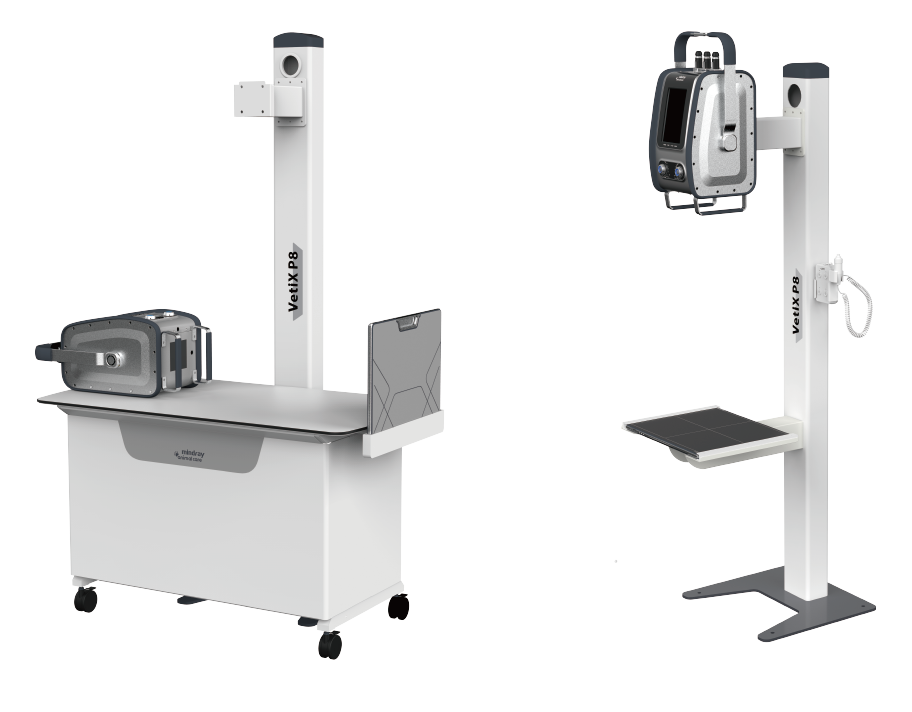 2
All-in-one X-Ray generator
Innovation combination main unit design
8'' touch screen with all operation in your fingers
Dual laser pointer collimator, intelligent display
3
High sensitivity digital detector
High sensitivity based on TFT technology
Durable design with solid body
14" *17", Cesium Iodide materials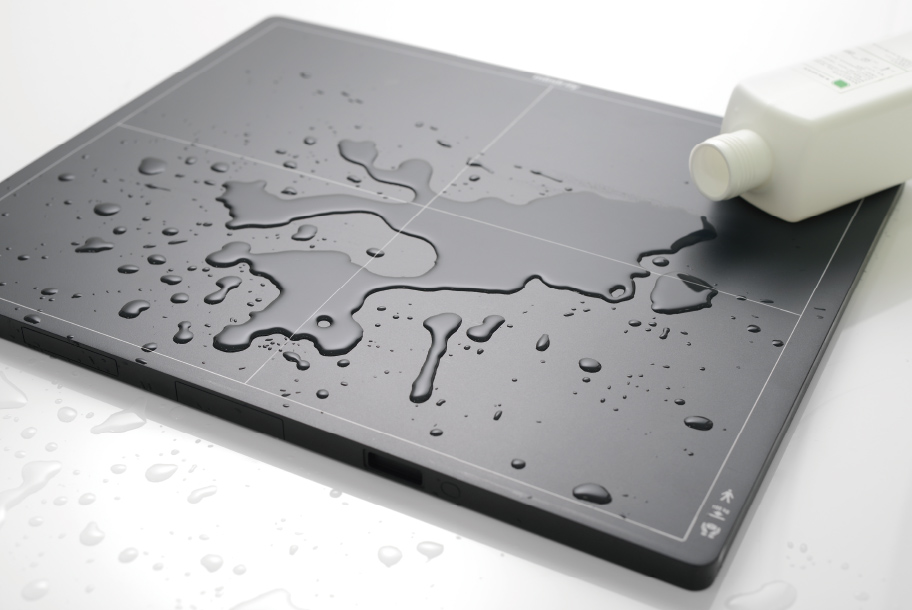 IPX4 waterproof
4
Space saving at every practice
Table free movement, diagnosis anywhere
Anti-hair wheels with fasten brake system
Small footprint for space saving